I still vividly remember the 7th September 2018 like it was yesterday. This is the day that will forever stay in my heart as it was the day I went on a safari for the first time in my life.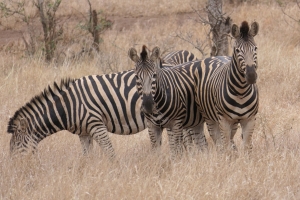 I received the news a week before my trip and my heart skipped a beat as I was not sure on what to expect. I had mixed feelings about this as it was going to be my first time ever going on a safari. A lot of things were going on in my mind, I was thinking what if the car breaks down in the middle of nowhere and no one comes to our rescue, what if we get eaten by lions. I had so many what if's in my head. 
My transport picked me up at 9 O'clock in the morning driven by Ayandza from the tours office, deep in thought as we drove off to the famous Kruger National Park. I was as happy as a child eating ice-cream. The funniest part is that though skeptical about the whole trip, I could not wait to reach my destination. 
I spent 2 nights sleeping in a tent at the beautiful African bush and my days on safari tours, trying to find the big 5 and explore the natural beauty and wonders of my land Africa.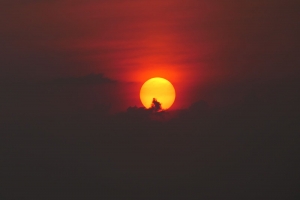 There's only 2 words to describe my experience…''Absolutely Amazing! I got addicted seeing wild animals every day, you can never get enough seeing these beautiful creatures in their habitat, it was one of the most fascinating experience I have ever had. A big thanks to Jackie Wall, Tours Director, for organising this beautiful trip for me and to my bosses at the AOA office for allowing me the opportunity.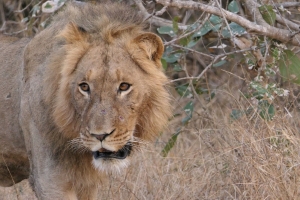 I must say at some point I was terrified by the elephants as they charged towards our OVS. Thanks to Ruben and Adriaan, who were our guides the entire trip, they were calm as the sea and took care of the situation by stopping the vehicle and asking everyone to be quiet and stay calm until these huge creatures cross the road to the other side. I was quick to loosen up as I was with a group of All Out Africa volunteers who made it a point that I was ok by comforting me as they could see that I was scared and trembling.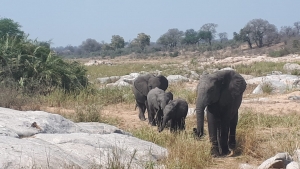 Be warned!! This is a once in a life time trip that everyone must experience. Trust me,  you won't think twice about coming back because Africa is a truly magical place and next time I will be taking my children with so they too get a chance to experience such beauty in their very own continent.
Click here Kruger Day Safari if you want to know more about this experience.  
https://alloutafrica.com/wp-content/uploads/2019/11/IMG-20180917-WA0006.jpg
1066
1600
aoa
/wp-content/uploads/2015/09/All-Out-logo_transparent_2.png
aoa
2019-11-21 09:46:44
2019-11-21 09:46:44
GOING ON A SAFARI!