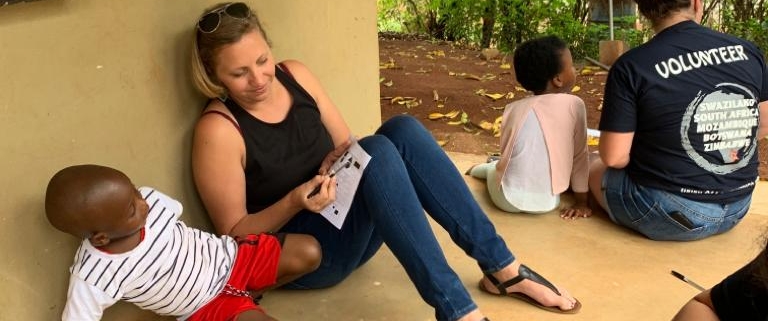 Assessing our progress (NCP end of year)
It's the end of another amazing year at all Out Africa. This is my favorite time of the year for many reasons, graduations, Christmas parties, summer fun! But most of all this is the time of the year when we complete our year end assessments at our Neighbourhood Care Points (NCPs) so we can see how our kids, and our curriculum is doing!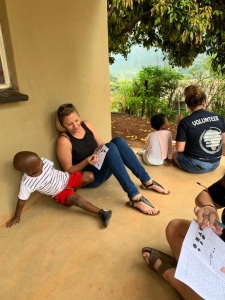 This year I had some very special help as we began the year end assessments of the children; my mother and nieces from the USA! After a 14 hour journey from Detroit Michigan, USA to The Kingdom of Eswatini, they were thrilled to get a glimpse into what I do at All Out Africa.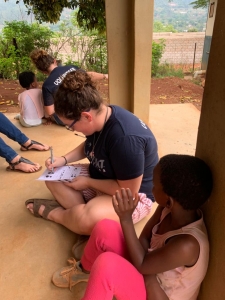 A few years ago, we created a curriculum with the assistance of some amazing interns with decades of early education experience. This year we have decided to put our lesson plans to the test by creating a short verbal exam for the children so we can assess what they are excelling at, and where we are struggling. This information is extremely valuable. Through the assessments we are able to spot kids who are falling behind, and we are also able to see what lessons or NCP's may need a bit more attention as we go into next year.
This year we started at Mvujini NCP. It was amazing to see how far the kids have come in one short year! The children ranged from 2 years – 7 years old,  and each one astonished my team of family-assessment officers. The smallest child, at 2 years old sang through her ABC's and each child counted higher than our assessment questions required! This is an extraordinary accomplishment for our NCP teachers and the children that attend our preschools.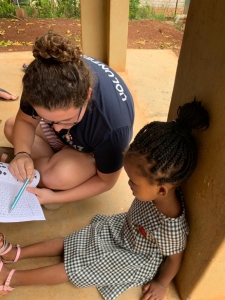 We will continue these assessments throughout the month and I am personally excited to see our office and community team celebrate their hard work at graduations this year. Well done. And thank you to my family for your contributions this week!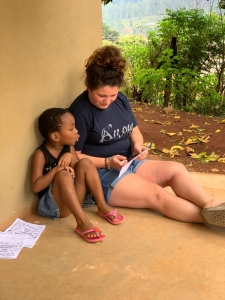 Stay tuned for our end of the year assessment results!
Written by Ginger Green, Communication Manager
https://alloutafrica.com/wp-content/uploads/2019/12/4accd09f-ca61-4c53-8213-fbea9fef3f34.jpg
1024
768
aoa
/wp-content/uploads/2015/09/All-Out-logo_transparent_2.png
aoa
2019-12-12 07:10:43
2019-12-12 07:10:43
Assessing our progress (NCP end of year)