What program would you sign up for?
"When you travel far enough, you'll meet yourself"  these words were once said by The famous comedian David Mitchell. We asked the All Out Africa Team, what program would they sign up for? And the answers were diverse and inspiring. Take a look.
-Tristan Diedrich, Cape Town Volunteer Coordinator
"I would definitely sign up with Hout Bay APD (people with disabilities). Cape Town has everything…..from tourist destinations such as Table Mountain and Robben Island to safaris. I've been working with Hout Bay APD for 2 years now and the clients that go there are such loving, warm-hearted, positive people despite their disabilities. You can learn so much from them by just talking to and interacting with them."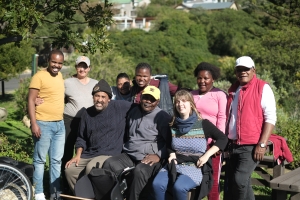 -Adriaan Begemann, Kruger Operational Manager
"Kruger overnight safaris. Because it is simply the best place in the world, with the best guides from All Out Africa (Adriaan & Ruben). I love the Kruger National Park as I used to go to the Kruger with my grandparents and parents since I was a small kid. Reminds me of some great holidays"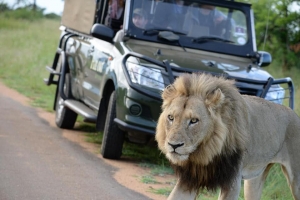 -Menzi Masina, Sports Coordinator
"I would sign up for the Sports Development project, because I love what I do!"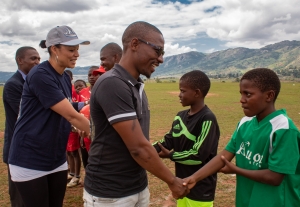 – Michael Mkhonta, Building Project Coordinator
"Building of course! You can actually see how you are contributing to the communities for years to come!"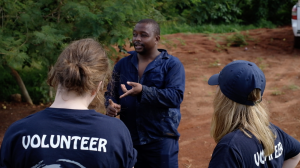 -Tiphiwe Vilakati, Bookings & Finance Manager
"I would sign up for Kruger to Coast! I would choose this one because it's a combination of volunteering and tours. It's my biggest dream to go to Kruger to see the Big 5 live!"
-Eunice Nkambule, NCP coordinator
"If I were a volunteer I would do the Marine Research & Whale Shark Conservation project. I grew up swimming and I would love to go scuba diving! It would be so cool to see the depth of the ocean"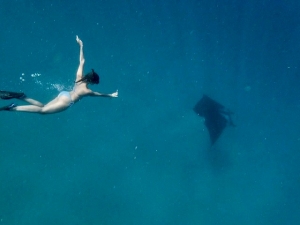 -Ginger Green, Marketing coordinator
"I would sign up for the Kruger to Cape project. I have travelled several places in my lifetime, but if I had known there was an all-inclusive trip that would take me to 3 countries in 8 weeks and included awesome excursions throughout the trip, I would've leapt at the opportunity! Even now, and even though I have been to all of the places Kruger to Cape take you; I would be excited to join the tour. Bungee jumping, quad biking, ocean safaris, the garden route, a camping safari and volunteer (among other perks!)… It's the perfect vacation for anyone who doesn't like to sit still when they travel!"
-Simise Masilela, Marketing Assistant and Team Leader.
"I would definitely sign up for Kruger to Coast, if anything is on your bucket list, it should be a trip to the Kruger National park, the park has the largest variety of wildlife compared to any other park in Africa. What I also love about this program is that you get to do voluntary work in the beautiful country Kingdom of Eswatini and wrap it off with a trip to the coast in Mozambique Tofo."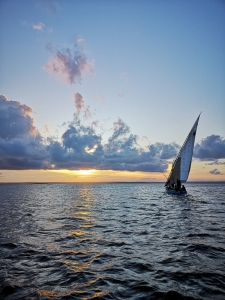 -Tjengisa Dlamini, Social Project Manager
Since joining All Out Africa over 4 years ago, I would honestly say that with proper funding I would join the Build A Future program because I have seen two NCPs' being built and this contributes to the fundamental of early childhood education. It would also compliment All Out Africa's childcare program and reach the less privilege children. Our main scope as All Out Africa, is to see our community outreach programs extending to other communities and obviously this kind of growth needs facilities to be built, so "Build A Future" program would be ideal to meet this goal.
-Mduduzi Ngwenya, Assistant Savannah Conservation Coordinator
As someone who has worked for All Out Africa since 2004, I would sign up for Savannah Conservation Research because the program gives you plenty of opportunities to work with wild animals and explore the bush at your own pace without a guard. You also have a better understanding how the ecosystem works.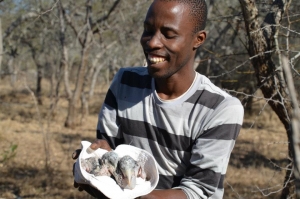 Written by The All Out Africa Team
https://alloutafrica.com/wp-content/uploads/2019/11/DSS_8494.jpg
2848
4288
aoa
/wp-content/uploads/2015/09/All-Out-logo_transparent_2.png
aoa
2019-11-14 09:40:44
2019-11-14 09:50:41
What program would you sign up for?