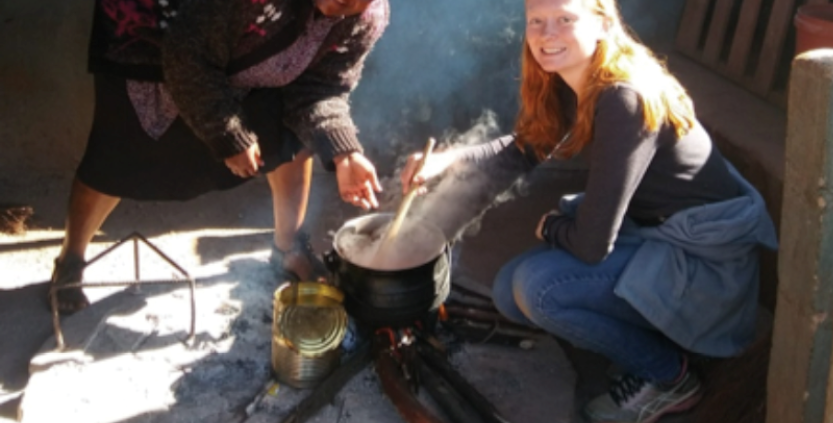 Lessons Learned – Nutrition Intern
If you were to tell me one year ago that I would be partaking in an independent nutrition internship in the Kingdom of eSwatini for five weeks this summer, I would have clearly not believed you. To be fair, though, even the country went by a different name then. The future truly is unpredictable. This journey abroad has further engrained that lesson into me while also re-teaching me the value of challenging myself beyond my comfort zone.
Prior to this experience, my international travel log was brief. In fact, it was limited to North America. Because of that, I was at first turned off by the idea of participating in this internship when my study abroad advisor at my university suggested it. The idea of traveling to the other side of the world completely alone to work with an organization that I knew seemingly little about intimidated me. As I looked more into the internship, though, it seemed to merge perfectly with my academic and professional passions.
I currently study health sciences at Central Michigan University, with plans to pursue a career in the public health sector post-graduation. My time studying health at CMU has fueled my passion for public health, as I believe that everyone should have access to a healthy life. Although I have extensively studied many of the health disparities and health concerns apparent in the United States of America, less of my education has focused on global health issues. I knew that this internship would help shape my career path by pushing me to study public health in a completely new context.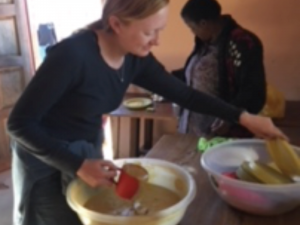 Overall, this internship has taught me more than I could learn in any classroom setting. For the majority of my time, I utilized the research skills I gained from my time at the university to conduct a study analyzing anthropometric data of children at three of the Neighborhood Care Points. I was in charge of designing the study, measuring height, weight, and mid-upper arm circumference data, analyzing the data using the standards set by the World Health Organization, writing a manuscript of the results, and giving a formal research presentation of the results. My time was split fairly evenly between field-work at the NCPs and office work at the All Out Africa Office, where I learned about the NCPs from the All Out Africa office staff and familiarized myself with some of the region's most pressing health concerns.
Some of the most insightful moments during my internship occurred during my time at the NCPs. My work at the NCPs allowed me to better understand the foods and nutrients available to the children at the NCPs. At one NCP during my internship, the cook endured an injury and wasn't able to cook for the children. Therefore, the teacher had to prepare two meals for over 50 children in addition to her normal duties as the teacher every day. For a few days, I was able to assist her with the cooking, so she could focus more on the teaching. I learned how to prepare porridge, e'Pap, rice, and soup for the children. This furthered my understanding of how the meals were prepared and distributed to the children, as well as what nutrients were available to them.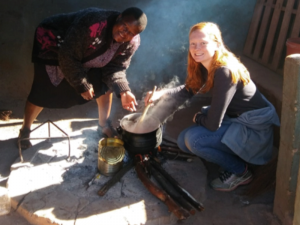 During my time cooking, I had many meaningful conversations with the teacher. She was such a passionate and giving woman, and she talked so highly of the volunteers at the NCP. She told me that she was so thankful that the children get to learn from the diverse volunteers because it better enables them to welcome those who are different from them.  She also spoke of how it helped the children significantly advance their English speaking skills. It touched my heart to know that the volunteers do have a profound influence at the NCPs. Overall, the women I met at the NCPs were some of the most brilliant, passionate, authentic, and giving women I've ever encountered in my life. I could only begin to describe the many life lessons I learned from them.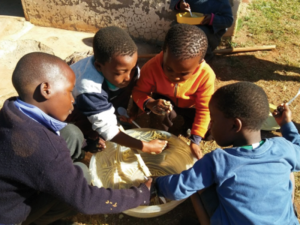 Swazi culture was enlightening to me. The culture's focus on community was so different from the individualistic culture I was used to. The teachers and cooks at the NCPs truly gave back to their communities with their whole hearts and expected nothing in return. This experience has helped shape many of my life perspectives in a positive manner. With that being said, I encourage everyone to go abroad, experience a new culture, and learn as much as you possibly can. It was such a privilege to take part in such an incredible opportunity, and I am determined to ensure that it continues to inspire me to be a more welcoming and giving person to all who I encounter. Because my future career in public health will undoubtedly require me to interact with those from diverse cultures, the cultural competence that this internship has helped me develop will ensure that I continue to respectfully interact and appreciate diverse ways of living and thinking. If nothing else, this internship has inspired me to continue my work as a public health professional, where I can actively work toward creating a healthier and more just world.
Written by Chelsea Robinson, Nutrition Intern (May 2018)
For more information on how you can be a nutrition intern visit here!
https://alloutafrica.com/wp-content/uploads/2018/06/chelsea.png
556
833
aoa
/wp-content/uploads/2015/09/All-Out-logo_transparent_2.png
aoa
2018-06-28 15:19:55
2018-06-28 15:30:42
Lessons Learned – Nutrition Intern