Lifeguard Project – Nhatofo Salva Vidas
All Out Africa has programs throughout Southern Africa that promote education, health and improving the general well being of the communities we work in. Sometimes we just can't reach everyone- but luckily we have an amazing staff that takes it upon themselves to fill the gaps. That is very much what has happened in Mozambique, with our staffer Katie. She is always sharing her hands-on approach to change, and we thought it was time to share it with you!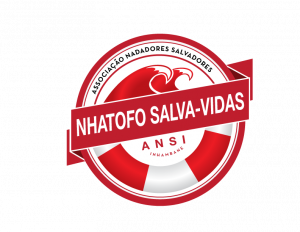 Nhatofo Salva Vidas is a local lifesaving association based in Tofo, Inhambane province Mozambique. It is a voluntary non-profit association.  Tofo Lifesavers was established after concerned citizens decided Tofo beach needed lifeguards in order to maintain a safe environment for all people to enjoy the beach and water.
The goal is to advise people against dangerous beach activity and provide a safe, life-guarded area in which to swim to reduce the drownings on Tofo Beach each year.  The vast majority of people in Mozambique cannot swim and are not comfortable in the water resulting in a high number of drowning cases each year with peaks occurring on weekends and during holiday seasons when beach-use increases.  These drownings could often be avoided if someone were present on the beach to warn swimmers of dangerous conditions, point out rip currents and advise safer swim locations or could affect an on-water rescue.
All establishment, training, and fundraising for Nhatofo Salva Vidas have been the tireless work of a very small team of dedicated volunteers.  In order to make sure this initiative is sustainable, durable and ongoing into the future, the lifeguards trained were all from the local area and these lifeguards are now the solely paid workforce of Nhatofo Salva Vidas.
However despite this, running costs each month greatly exceed current monthly donations, currently, without financial support from the Mozambican government, Tofo Lifesavers is struggling to achieve the baseline monthly running costs.  We also seek contributions towards completion of the establishment of the association, which will make Nhatofo Salva Vidas a secure, registered and licensed part if Mozambican life, a key step in our mission to ensure this association exists not just to save lives today but into the future.
If you would like to contribute and assist Katie in getting the lifesavers program firmly off the ground, you will directly result in more lives being saved and more people learning to safely enjoy their ocean.
Check out their go fund me page here.
https://alloutafrica.com/wp-content/uploads/2018/06/IMG_9742edit.jpg
3744
5616
aoa
/wp-content/uploads/2015/09/All-Out-logo_transparent_2.png
aoa
2018-06-29 15:36:38
2018-06-29 15:36:38
Lifeguard Project – Nhatofo Salva Vidas