Meet The Volunteers- Annabell Katrine Vinther Madsen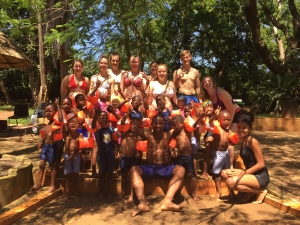 Where are you from?
Hello, I'm Annabell and born and raised in Denmark.
What project did you sign up for?
I sign up for working with children and luckily, I ended up doing sport with the Swazi kids at different NCP's.
What do you do for a living?
For a living, I'm head of the waitress at a restaurant where we have all from people coming to eat before moving to day meetings, confirmations or big parties up to 900 people. So, I have a busy everyday life with up to 16 hours shifts, but I love my work and love what I'm doing.
What does volunteering mean to you?
Actually, it did not mean anything to me before I came to Africa. But after being in Swaziland and helping all the children to have fun (more fun – because they were ALWAYS smiling) it gave me a new sign of volunteering and made me realize they are people out there that need my help, your help.
I remember visiting one of the NCPs, the kids started jumping, clapping and shouting "ALL OUT AFRICA, ALL OUT AFRICA", my face was soaked with tears and my heart melted, I was happy to see these beautiful kids. 
Reason for choosing All Out Africa?
I booked my trip through a company called Travel Alott, so I didn't choose All Out Africa, they choose me 😉
But they were SO nice and sweet, and you could ask them everything and they will try to figure something out for you and help you. Great staff, actually love them and I will truly recommend book a trip with All Out Africa.
Your experience as a volunteer, did it have any positive impact in your life?
Not as a volunteer, but the whole trip to South Africa alone with people from all over the world, showed me, that I could really do it. I was so scared to go, but it was my best trip so far. It showed me that sometimes we just have to jump into it and just do something. And I will definitely go around the world (and go back to Swaziland) to help people.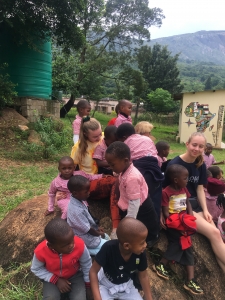 Click here if you would like to know more about our Childcare (Eswatini)
https://alloutafrica.com/wp-content/uploads/2019/04/Malolotja-ziplining-vols.jpg
630
1500
aoa
/wp-content/uploads/2015/09/All-Out-logo_transparent_2.png
aoa
2019-04-17 10:52:51
2019-04-17 10:52:51
Meet The Volunteers- Annabell Katrine Vinther Madsen