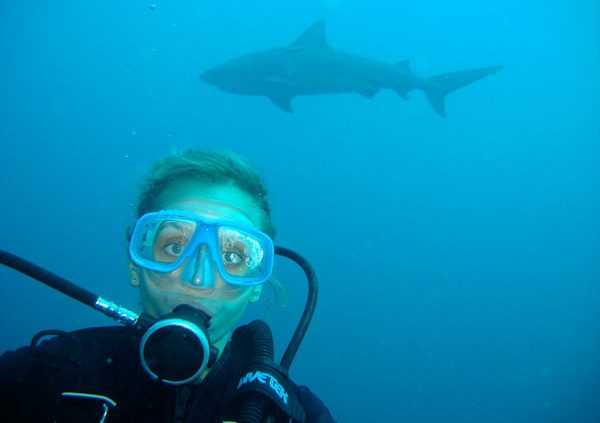 5 reasons Mozambique is the perfect destination for your next eco-friendly holiday
Which destinations are at the top of your travel bucket list at the moment? I'm guessing Mozambique probably doesn't feature…but it should. Being relatively unexplored, you can really get off the beaten track and experience the real Africa here. So here are 5 reasons why you need to visit this stunning country:
It's home to some of Africa's best scuba diving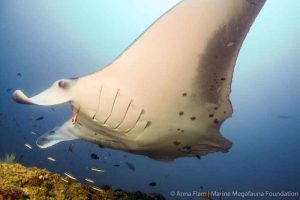 Mozambique is home to some of Africa's best scuba diving. Known for its "megafauna" – aka ocean giants – Praia do Tofo, on Mozambique's southeast coast, is one of the few places in the world you can see whale sharks and manta rays year-round. From June to October you have a good chance of seeing humpback whales passing through too!
You can help marine conservation efforts… even if you're not a diver!
When you think of Africa, one of the first things you think of is probably a safari. But how about mixing things up with an ocean safari? Hop on a boat and head out in search of some of the ocean's most captivating creatures, including whale sharks, manta rays, dolphins, turtles and mobula rays. If you come across one of these magnificent animals, you can jump in and snorkel with them.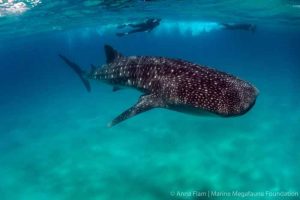 What's more, if you have a camera and manage to take a photo of a whale shark or a manta ray, you can help legit scientific research. All you need to do is upload your snap to the global sightings databases WhaleShark.org or Manta Matcher and researchers will look at the animals' spot patterns (which are unique to each whale shark or manta ray) to identify the individual and track its movements. This information is used by researchers to help further the conservation of the species.
When I headed out on ocean safari with Peri-Peri Divers in Tofo Beach we swam with manta rays and a 5m whale shark (and he was just a juvenile – these mammoth creatures can grow up to 20m when they reach adulthood!). Not only that but we spotted a turtle and two pods of dolphins from the boat – it was a truly unforgettable experience. Luckily for me, a research assistant from the Marine Megafauna Foundation was on the boat with us to explain all about the marine life we saw and the role the charity is playing in their conservation.
Experience authentic African life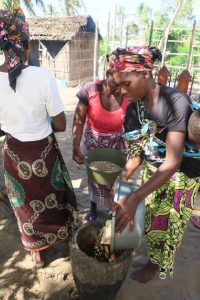 Making matapa with Tofo Life 
Mozambique is a relatively undiscovered holiday destination, which means it hasn't been overrun by tourism and you'll still be able to enjoy an authentic experience.
Whilst staying in Tofo I visited the community-run ecotourism project Tofo Life, where we learned about what life is really like in the village and had the opportunity to help cook the country's traditional dish: matapa (which is made from cassava leaves, peanuts, garlic and coconut milk). Think you can carry a bucket of water on your head without spilling it? The Tofo Life ladies can teach you how – it's harder than you think!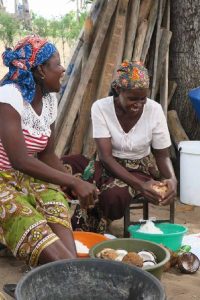 Grating coconut for matapa 
Surf's Up! Catch some great waves
The country might not be well known for its surf, but Mozambique's 2,500km of coastline boasts waves suitable for total beginners as well as intermediate and advanced surfers. Being a lesser known surf destination, though, is an advantage because you'll find uncrowded waves in fun, friendly towns.
Enjoy stunning National Parks
Bazaruto Archipelago
Mozambique is home to several national parks and reserves including the group of islands in the Bazaruto Archipelago – home to a population of dugongs – which became a national park in 1971, the impressive Marine Protected Area of the Quirimbas Archipelago, which was nominated to become a UNESCO World Heritage Site in 20018; and the Gorongosa National Park, which is considered a biodiversity hotspot.
Whether you're a surfer, an ocean lover or want to head out on safari and explore the real Africa, why not consider Mozambique for your next holiday?
Article shared from http://www.thenationalstudent.com/Top_Destinations_2018/2018-05-30/5_reasons_mozambique_is_the_perfect_destination_for_your_next_eco_friendly_holiday.html
Written by Melissa Hobson
https://alloutafrica.com/wp-content/uploads/2018/04/diver-bull-shark.jpg
450
600
aoa
/wp-content/uploads/2015/09/All-Out-logo_transparent_2.png
aoa
2018-06-01 15:39:38
2018-06-21 18:20:06
5 reasons Mozambique is the perfect destination for your next eco-friendly holiday