An incredible experience that was
WOW. What an incredible experience that was. I've been wanting to go on an adventure like this for as long as I can remember and 2020 was finally the time. It's only been 12 hours since I've left Eswatini but I'm already missing it so much I'm tearing up writing this, I learnt so much on this trip but the most memorable was when my sister and I were speaking to one of the beautiful students (who I now have the privilege of sponsoring), we were talking about where we want to be when we grow up & how we want to live somewhere with the ocean and bush like Australia because it has 'everything' and he said, point blank, 'Why do you need everything?' And we kind of stood there for a while like damn, this guy has it figured out. We are so caught up in wanting everything when in reality most of the happiness we are trying to achieve comes from things we can't buy and things we can't touch.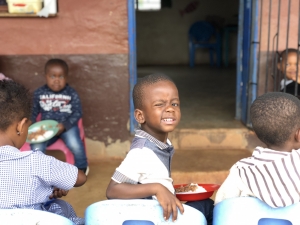 I can't wait to return next year and work with the incredible team at All Out Africa Foundation again, who made this journey so incredible. There's so much left to be done, this journey has only just begun.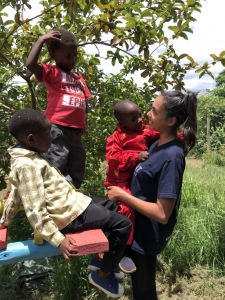 Thank you to the following people and many more not listed including the NCP communities and their beautiful students for making this trip what it was; Allysoliman, Meikederoos, Rijkejesper, Tom odour Raysllima (Volunteers), Simise Masilela (Marketing Assistant and Team Leader) Sifiso_wiya (Tours Graphic designer intern) and Rubenc_smith (Kruger Safari Guide)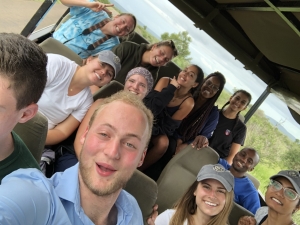 Malume (Tjengisa Dlamini, Social Project Manager) for your wisdom and kindness, Michael (Build a future coordinator) for your constant support and helping Ally & I with the new NCP, December and Phayo for being the best company during our Kruger Trip, Ruben for being the best guide despite scaring me countless times, Eunice (NCP coordinator) for your incredible big heart and many hugs, Ginger (Sales and Marketing coordinator) for helping organise all the logistics and nitty gritty details, my group of Duchies and the Brazilian goddess who made this trip too much fun, my sister Ally for going on this journey with me, couldn't haven't imagined it with anyone else, and most importantly to the students whose love is so pure and who I have fallen in love with and I miss you so much.
Love you all and see you soon.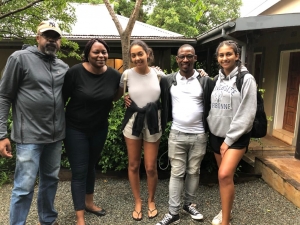 Written by Isadora Soliman 
If you would like to be an All Out Africa volunteer, email bookings@alloutafrica.com
https://alloutafrica.com/wp-content/uploads/2020/01/Untitled-1-1-scaled.jpg
1344
2560
aoa
/wp-content/uploads/2015/09/All-Out-logo_transparent_2.png
aoa
2020-01-28 12:54:20
2020-01-28 12:54:20
An incredible experience that was