A Nutritional intern experience!
Amazing. Just simply amazing.
This was the phrase that I have said countless times when my family and friends asked me about my trip to Swaziland. I had been searching for a long time for a Nutrition internship programme that I felt would help me gain the right experience to help me start my career in Public Health after completing my Masters in Public Health Nutrition and All out Africa was the perfect match.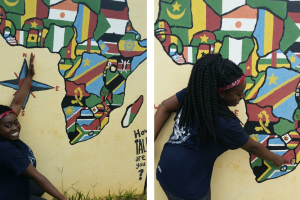 The team at All out Africa were very welcoming and I felt right at home instantly. The majority of my internship was spent visiting different NCPs (Neighbourhood Care Points) introducing the children, teachers and cooks to e'Pap, which is an enriched flour full of essential nutrients. Some of my time was spent in the office working on spreadsheets and creating resource materials for my project.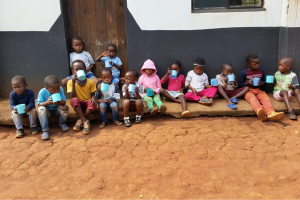 One thing that I really enjoyed was that I was given the opportunity to start and manage my own pilot project. This pilot project was about assessing the effectiveness of the enriched e'Pap flour in improving the nutritional status of children 2-7 year olds. I really wanted to get involved in as many aspects as I could to make the most of my 4 weeks in Swaziland. As well as my nutrition internship I would sometimes get the chance to help out the other volunteers with teaching and at Homework club.
I can honestly say that this was one of the best things I have done so far in my life and if I was to give any advice to anyone thinking about interning or volunteering with All out Africa , my response is do it. Simple. Swaziland is such a beautiful country with great people and amazing views. I arrived eager, with a notebook full of ideas and I left knowing that I had gained valuable practical experience and valuable skills in nutrition and project management that would help me kick start my career and for that All out Africa…Ngiyabonga (thank you in Siswati) 
https://alloutafrica.com/wp-content/uploads/2017/06/ester-blog-a.png
556
833
aoa
/wp-content/uploads/2015/09/All-Out-logo_transparent_2.png
aoa
2017-06-28 13:32:18
2017-06-30 12:58:59
A Nutritional intern experience!