OUR VOLUNTEERS HAVE SAID:
"It was fun volunteering, the children are so sweet, and the tours were awesome. I think All Out Africa is really doing a good job and I will recommend it to others"
Julia Bombacj, Holland
OUR VOLUNTEERS HAVE SAID:
"I loved Swaziland as a country way more than I expected. I also do believe that what All Out Africa does really makes a difference to the local communities"
Amber de Koning, Holland
 FAST FACTS
| | |
| --- | --- |
| | Swaziland |
| | 4-12 Weeks |
| | Starting at $1,421 |
| | 5% |
| | Lidwala Lodge |
| | 3 meals per day |
| | First Monday of the Month |
Flights are not included in the cost.
OVERVIEW
Make an impact; contribute to sustainable development and have a genuine cultural experience with a passionate and professional African responsible travel company.
Volunteer to teach in Swaziland. Help teach children in schools where one of Africa's highest HIV/ AIDS and unemployment rates threatens the future prospects for children. As a volunteer you would assist local teachers with classes including English, maths, science, geography and more.
This project involves working with primary schools in Swaziland which offer education and the hope of a future to many young Swazis. The national curriculum is based on the English schooling system. The schools we work with are generally in central Swaziland in the Ezulwini-Lobamba semi-rural area. In these communities there are a number of schools many of which are overcrowded and under-resourced and are in need of support. You have the valuable opportunity to assist, motivate and encourage the development of the children and the schools.
HIGHLIGHTS
The highlights of this rewarding experience include:
Assisting with teaching and developing activities in a local primary school
Motivating and encouraging children to learn
Visit to a Swazi Cultural Village and learn about Swaziland's rich culture
See the spectacular mountains and stunning beauty of Swaziland
ACCOMMODATION
During your stay you will be accommodated in an award winning lodge, in Ezulwini, Valley of Heaven. Three meals a day will also be provided, some on a self-serve basis and others cooked for you. For more information please see the Swaziland Lidwala Lodge Accommodation factsheet.
YOUR ROLE
As a volunteer on the Teaching Project you will be working with children from the surrounding Ezulwini communities. The total number of the children at the school varies from 700 to 800 pupils and each classroom has a maximum of 40 pupils.
You will be expected to work as a teaching assistant helping the teacher where ever possible especially with maths, English and science subjects. You can bring your own ideas such as crafts if you working with the lower grades and drama for the upper grades.
Some of the activities you will get involved in may include:
Assisting a teacher in class
Leading small groups in classroom based activities
Preparing and marking tests and homework
Introducing/developing sports and drama activities
Introduce new sports/develop existing sports (e.g. football, netball).
Assisting at the library through cataloguing books, literacy lessons, and one-on-one tutoring
Generally getting involved with the staff at the school, know what's happening at the school and get involved where ever possible. The more effort and energy you put into your placement the more you are likely to get the most out of it.
Project Background
The Kingdom of Swaziland has the world's highest HIV/AIDS prevalence rates, with approximately 31% of the population being infected. In 2010 it was estimated that there was close to 200 000 orphaned children in the Kingdom due to HIV/AIDS. Many more children are now without a parent and live with extended family that already has stretched resources. Unemployment is high, approximately 39% of Swazi's are without a job, which rises considerably to 53% among youth. About 66% of the population is unable to meet basic food needs, while 43% live in chronic poverty. Children are particularly vulnerable and often are in desperate need of help and support.
Education is one of the key needs of children and is their doorway to a bright future. The Teaching Project aims to assist these schools through helping to teach children English and other subjects that will improve their future prospects for employment, and at the same time transferring skills and sharing cultural perspectives. You don't have to be a teacher to take part in and enjoy our Teaching Project. All you need is to be motivated and sensitive and we will help you settle in to a role that will be beneficial to the children you work with, while gaining valuable skills yourself. Placements are usually in primary schools as this is where we believe there is greatest need for our support.
Day in the life of a volunteer:
| | |
| --- | --- |
| 7:00 | Wake up to see the sunshine, jump in a hot shower and get yourself started for the day with breakfast! |
| 7:30 | Travel to your placement and get ready to begin your day |
| 8:00 | Participate in your chosen project assisting with teaching activities including maths, English, science etc, and supporting the teacher through helping with setting and marking homework and tests |
| 12:00 | Time to eat the packed lunch you made that morning! |
| 12:30 | Begin your afternoon's work with a full stomach and enthusiasm – this may involve returning to your morning building placement or having the opportunity for additional projects including local language lessons and assisting at homework clubs |
| 15:00 | Return back to your accommodation and share your day's adventures with other volunteers, maybe even a quick swim in the pool! |
| 18:30 | Enjoy a delicious evening meal and relax…… |
ITINERARY
Itinerary for your rewarding experience
Day 1
Fly into OR Tambo Airport, Johannesburg (more details in "Arrivals" section in the Swaziland Destination Brief) where you will be met by All Out Africa staff members who will transfer you by road from Johannesburg to the Kingdom of Swaziland. It is approximately a five hour journey from the airport to you to your accommodation in the Ezulwini Valley (Valley of Heaven).
Day 2
The second day begins with an informative presentation that will brief you on all you need to know about the culture and country, how to effectively contribute during your volunteer experience, and what to expect on the tours.
In the afternoon you will embark on a Cultural Tour where you will visit the museum to learn about Swazi history and culture, and then will walk around a real Swazi village to experience day-to-day life in Swaziland. The tour finishes with a local culinary delight – a traditional Swazi braai!
Day 3-5 and other weekdays for the duration of your stay
You will spend these days volunteering on your orphan care project.
 Day 6-7 and other weekends for the duration of your stay
These two days are a free weekend, a great time to explore the magic of Swaziland! You have the opportunity to join any of a number of fantastic excursions including zip lining across the stunning mountains and gorges of Malolotja National Park, white water rafting on the Great Usutu River, a quad bike tour or a rural home stay at a living Swazi village to mention just a few of the incredible activities that Swaziland has to offer.
For 4 week option:
Day 29 Return home
Sadly all great adventures must come to an end and on your final day you will leave the backpacker lodge in Swaziland and transfer by road to Johannesburg to catch your flight.
Airport transfer is included and facilitated by All Out Africa.
For 4 week plus option
Day 29 onwards
Continue with your volunteer project as described in days 3-5, giving you more time to contribute to your project and experience beautiful Swaziland.
INCLUDED IN FEE
Comprehensive 24 hour, 7 day a week support from All Out Africa
Volunteer projects specifically designed to enable you to make an active contribution during your stay
Support of volunteer project coordinators who are experts in their fields which ensures the volunteer experience is valuable
Comprehensive orientation to the country, its culture and your role as a volunteer upon arrival
All food and accommodation throughout your stay
OPTIONAL EXTRAS
You can also add one of the following to your adventure of a lifetime prior to or upon arrival:
Zip lining weekend through the mountains, waterfalls and gorges of Malolotja Nature Reserve
Kruger National Park 3-5 night camping safaris to see the big 5!
DOWNLOAD BROCHURE
Expedition – Kruger to Coast
[wpdm_package id='3973′]
[wpdm_package id='4419′]
[wpdm_package id='4421′]
Other Projects you may be interested in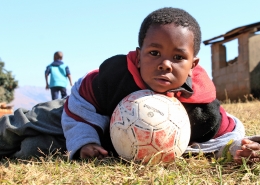 https://alloutafrica.com/wp-content/uploads/2019/03/edit-2.jpg
1664
2592
aoa
/wp-content/uploads/2015/09/All-Out-logo_transparent_2.png
aoa
2019-04-05 09:09:50
2019-03-29 09:50:02
My Reflection Of My Day at All Out Africa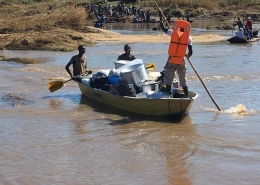 https://alloutafrica.com/wp-content/uploads/2019/03/55441235_520942931768206_4188710097154736128_n.jpg
720
960
aoa
/wp-content/uploads/2015/09/All-Out-logo_transparent_2.png
aoa
2019-03-27 11:11:36
2019-03-27 14:15:10
Cyclone Idai hits parts of Mozambique (Beira)
Volunteer Projects Contact
+268 2416 2260
bookings@alloutafrica.com
Adventure Tours contact
+268 2528 3423
tours@alloutafrica.com