The stories we tell and the words can have a massive impact. The can shape our worldview and, as a result, our actions. Traditional media, like news, movies, and series, still tends to target specific regions or persons and show them in a negative light. Perpetuating stereotypes about how any targeted person is somehow 'lesser than' is a means of disempowering others.
Social media is different. The power is in your hands. You control the narrative and you can make it an empowering one. Choosing to showcase stories that challenge rather than confirm stereotypes allows you to increase your social impact beyond your time spent volunteering abroad.
Watch how your beliefs start to evolve as you allow yourself to become more fully immersed in an international context. Can you start seeing the happiness and prosperity in the country you previously thought of as severely disadvantaged? Have you noted the innovation and development as well as the cultural and ethnic diversity of the African nation in which you're a guest?
By showcasing these insights of yours online, you'll guarantee that stories of empowerment become more widespread and help to create a demand for them. As a bonus, you're also likely to see your following grows as a result, because people are drawn to stories about real human beings who are fascinating in their uniqueness.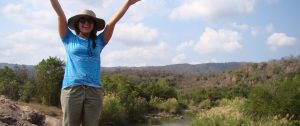 10 social media do's & don'ts while volunteering abroad
1) Develop and share your own unique message
Speaking of which, how exactly does one craft something 'one-of-a-kind'? The answer is closer than you might think. The common expression, 'special snowflake', is used to deride an attachment to our own uniqueness, so much so that it obscures the actual diversity of inputs that go into making us who we are. No one shares your particular makeup or context, which means that each of your particular insights and the sequence in which they occur to you can be considered both exceptional and extraordinary.
Take the time before your trip to turn inward and ask yourself questions like, 'What motivated me to volunteer abroad? How am I hoping I will grow and learn from the experience? Why did I choose this specific project or destination?' Investigating your purpose in going on this trip allows you to align your stories and images on social media to a bigger concept — what you find meaningful. This way of framing your experience creates a powerful message your followers can get behind.
Takeaway: Create a central message for your journey and speak to it in all of your posts.
2) Make a plan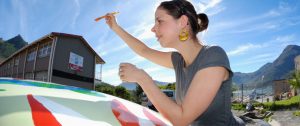 Take it from the social media pros — planning is key. There is so much that you could potentially capture on a volunteer trip abroad that it's easy to either become overwhelmed and simply do nothing, or flood your online audience with a deluge of posts that are either too similar or appear unrelated.
Before heading off, choose which platforms you are going to use to talk about your trip and what you are going to do and say on each of these. Maybe you'd like to do one Facebook vlog and one Instagram story per week? Or perhaps you'd rather wait until after your trip to put together a comprehensive photo journal blog or video and, while volunteering, only post a few images on Instagram each week. Focusing will create consistency for your audience which means they will be checking in to see what you are up to. This kind of planning also frees up some of your own time to simply enjoy your volunteering experience abroad.
It can also be incredibly beneficial, and exciting, to list which kinds of photos you would like to take while abroad. This helps you make sure you haven't missed out on getting an image or video footage of any element you would've loved to have captured, and can be a great source of inspiration while on your trip.
Some shots you could try include: 
While you are still packing for the trip, lay out everything you're taking with in your suitcase, on your bed, or on the floor. Stand on a chair to take a photo from a high angle, showcasing what you've packed for your trip.
Whenever you get to a lookout point, turn around to admire the view, and have a new friend take a photo of you surrounded by the gorgeous vista.
While sampling local eats, hold your snack up in your one hand and take the photograph with the other. Be sure to include some local scenery in the background.
Whenever you know an adventure activity is coming up, prepare for a shot as people jump in the water or go screaming through the jungle on a zipline.
If you'll be working with people, ask someone to take a candid shot of you talking or laughing with them to show that you are making real connections.
If you'll be working with animals, ask someone to capture a moment where you are observing the animals – from a safe and ethical distance, of course.
Takeaway: Planning your shots and content goals, what you will post on which social media channels, and how often you will post is key to being focused and consistent.
3) Upgrade your images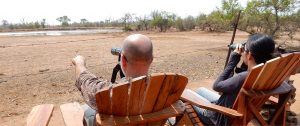 Photos and videos are people's favourite type of online content. Investing time into the quality of your images will pay off in terms of more engagement from your followers. To do this, first, consider your current equipment and your budget. Could you spare the funds for a second-hand DSLR camera, a tripod, or a GoPro? Taking your photos with a professional camera will give your images an edge and a tripod can make it look like you brought your own personal photographer on the trip with you. A GoPro will allow you to capture unique scenes like underwater worlds and adventure shots, that you may struggle to achieve any other way.
It is also important to be selective about the photos you post. Take many, but be sure to pick only the best. You can enhance your best photos using free editing software you can download to your laptop, tablet, or phone. Be sure, when editing, that you choose one type of look and feel. Then stick with it. Keeping your filters and other forms of editing consistent sends a message about who you are and allows followers to immediately identify your images and stories out of the many others posts.
Takeaway: Think about how you want to capture and edit your content because it will help you standout from the crowd.
4) Showcase local cultures
Culture is one of the main reasons people travel and volunteering abroad is a great way to have an authentic experience of a new culture. While many travelers post pictures of beautiful local architecture, one-of-a-kind artisanal products, and exotic-looking meals, international volunteers get a much deeper insight into how the culture is really lived.
As a volunteer who has completed cultural orientation and engaged daily with local people, what have you learned? What are the habits you've had to adapt to while in the country? Perhaps you've found out you need to cover your head and shoulders when entering a temple, or you've learnt that pointing is considered a rude gesture in the local culture. Accurately representing these cultural practices not only ensures that you remain respectful, but gives you the opportunity to educate future travelers about local customs, which they are likely to find fascinating.
Takeaway: Volunteering gets you deeper into a local culture than normal traveling, so use your deeper experience to educate others and highlight the beauty of new ways of thinking and being.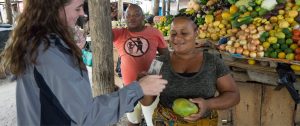 5) Connect on a human level
Think about what you share online. Usually we only post the things that put us in a positive light. Before taking and posting a picture of or with someone, consider how you would feel in their situation. Would they want this part of their lives showcased? A good rule of thumb is to only consider sharing images of others that you might share of yourself. You should also always be sure to ask someone's express permission before taking a photograph or video and explain exactly what you'd like to use it for. You could even ask for their handle and connect with them on their prefered platform. The added benefit of connecting to people in the community on an authentic human level is that stories about real people will be well received by your online following.
Takeaway: Treat others with the same respect that you would like to receive when posting to social media or to a personal blog or website.
6) Get to grips with wildlife photography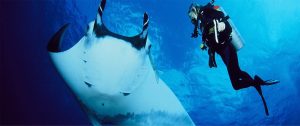 While volunteering on a conservation project, you're likely to have plenty of opportunities to snap amazing shots of unique creatures. Taking some time to plan how you will approach capturing these images will allow you to make the most of these opportunities. Firstly, do your research. Find out which animals you're likely to see and a little about their behaviours to learn how you could capture the best shot. Remember that patience is key with wildlife photography. Also be sure to ask your guide or local staff member what they suggest, because it is likely that they will have some good advice.
See if you can get a unique angle, like putting yourself close to the ground, but always be aware that these are wild animals and keeping your distance is important both for your own safety and the sense of security of the animals. Getting too close can put you in danger and disturb the natural behavior of the animal, resulting in stress for the animal. This stress might cause them to act abnormally by fleeing a food source where they should be eating, or a nesting ground where they should be laying eggs or protecting their young.
Takeaway: Wildlife photography is different from any other type of photography, so do your research and have the right conversations to make sure you get the best shots.
7)  Keep personal details close
Although it might be tempting to post that image of yourself on top of Cape Town's Table Mountain while you're still on the mountain top, consider that it might not be safe to do so. Posting personal information like your current whereabouts, your boarding passes, your visa documents, or any other identification documentation could expose you to international cyber crime as well as in-country dangers. Be sure to obscure any identification documentation in your images and consider only posting an image of yourself in a popular tourist destination, once you've already moved on to the next exciting spot. Protect friends by never posting their location or personal details either. It is also important to remember to never post a picture of yourself holding something valuable, like a camera or laptop, while you are still in another country.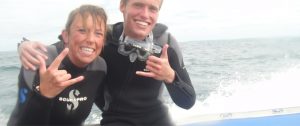 If the person is a child, or even a vulnerable adult, be sure to be careful of including any identifying factors in the image, such as their face, their location, and their name. Children are also vulnerable to kidnapping, especially in developing regions, because documentation and protection services might not always be readily available. When taking an image of a child, be sure to take it from the back or above them, so that their faces can't be seen. Also be sure to never, ever disclose the child's name or their home or school location.
The same applies to endangered animals you might be working with. Many endangered species are under threat because of poaching, so disclosing their location may make them more vulnerable to illegal hunting or capture.
Takeaway: Think about how you can be cautious with your valuables, your personal information and that of others, and when taking photos or videos of children or endangered animal species.
8) Showcase local efforts
If you are considering posting about some of the issues a region or community faces and the development work being done to improve the situation, be sure to mention or the local organizations involved. Many will not yet have the resources to market their own efforts. Sharing a link to their website or a fundraising page might be one of the biggest impacts you can have while volunteering abroad. Be careful not to push your online audience to donate. Rather, hook them in with a moving story about the organization and why their work is important. This will naturally lead to funding. To find these emotive stories speak to local community members and the people running the organization. If they are willing, ask if you can share their stories and some facts about the work they are doing.
Takeaway: The stories you share with your followings could have a very significant impact for local organisations in terms of funding or awareness – make sure to tag them or link to their online pages after asking them for permission to do so.
9) Balance experience with content collection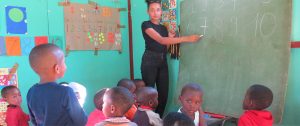 While on your volunteering trip abroad, you'll encounter some moments that are so powerful you might want to ditch the camera and simply savor the experience. Then there are others that are just too good of a photo op to pass up. Choose beforehand which photos you would like to take and which moments you would like to fully immerse yourself in. This can save you a lot of stress while on your trip. Sometimes, you'll still need to make decision in the moment. Do what feels right. Both feelings are valid and you'll be making an impact, either way, by creating awareness or by doing hands-on work. You could also make the decision to invest in a GoPro, which means that you can go hands-free and not have to choose between capturing the perfect shot or becoming deeply involved in the experience.
Takeaway: Capturing the moment or immersing in the moment are both valid and impactful, so never be afraid to either put away the camera or pick it up – making a solic decision will keep you from being frozen in indecision and losing the moment altogether!
10) Start a conversation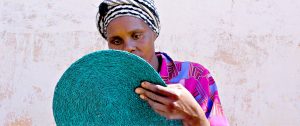 Talking about global issues can sometimes cause members of your audience to react defensively, but the importance of these issues means we can't not talk about them. It helps to present the facts in as neutral a tone as possible and to ask followers what they think. Opening these issues up for discussion immediately makes people feel more comfortable talking about them. Rather than pushing them further way, this approach gets them to engage with issues in a way that they might not have done before. This is a much more effective way to create social change, because people will start to incorporate their stance on the issue into their own personal identity and begin to share it with others.
Takeaway: Use your social media to start important conversations – it can be so impactful to watch people engage with the issues you highlight and learn about them through discussion.
Conclusion
Your activities on social media while volunteering abroad can be an extension of your good work in a country. Taking time to plan what you'll post, work on your images, and do some research beforehand, allows you to increase your impact by growing your online following through showing the world something more unique and insightful than they've seen before.
This blog was shared from https://www.goabroad.com/articles/volunteer-abroad/social-media-while-volunteering-abroad
https://alloutafrica.com/wp-content/uploads/2018/03/AOA_THUMBS-INTERNSHIPS5.jpg
1389
1389
aoa
/wp-content/uploads/2015/09/All-Out-logo_transparent_2.png
aoa
2018-06-01 15:02:49
2018-06-01 15:02:49
Using social media while volunteering abroad consciously to share the impact