Trip for a trip with the NCP children
The utmost purpose of an adventure is to experience and learn new things with the hope of enhancing your knowledge. Trip For A Trip has been more than an adventure for these unprivileged children from Neighborhood Care Points (NCPs) informal preschools which are supported by All Out Africa. These children have learned a lot from these trips, and they have gained a better understanding of certain animals in the wild: how they behave? Their interactions with stimuli.
In a nutshell, Trip For A Trip is an adventurous trip sponsored by Responsible Travel, for NCPs, that takes unprivileged children to Nature Reserves like; Mlilwane Game Reserve- where children get the opportunity to physically witness some of the wild animals. Many of these children have never experienced such a privilege and this has helped them taste full happiness just for a day; an experience that is not available to millions of less-privileged children all out Africa. Besides learning about how wild animals co-exist, it lifts their spirits as children that still are to learn more, and as they still need motivation in life.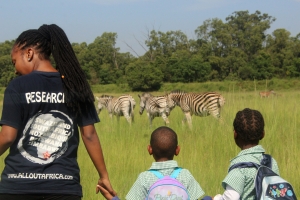 How does Trip for a trip benefit the children?. Many of these unfortunate children have never had a wildlife experience up close, where they can get to see their favourite animals and other unknown species. The children get an unusual and rare opportunity to be happy for a day. Since this trip is sponsored by Responsible Travel, these children feel loved and appreciated and this sparks some kind of hope to the children. To the children, this is a great honour because they are not exposed to this kind of adventures. As children grow in an unfortunate environment or community, such adventures mean the world to them.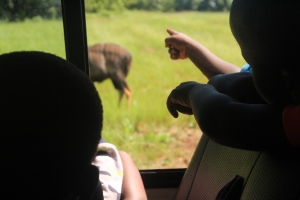 Not only have they had the chance to physically witness these animals, but they have also learnt the importance of conserving nature as a whole for the future generation, including endangered species. The children have learnt this through understanding the animal's habitat, and how they coexist with other species, so they can have a better judgement of the environment. The aim was to teach them that animals matter as well, because they also form part of the ecosystem, so their existence massively contributes to the balance of nature.
Trip for a trip goes beyond than just giving these children a wildlife experience, they also get to eat a delicious lunch for the day. A majority of these kids do not have access to a decent meal, better yet a meal for the day. For them, it has become normal to go the whole day without anything to eat, because of their unfortunate situation, so a trip for a trip gives the children a well cooked and healthy meal so they can taste happiness just for one day. This is the utmost objective for the trip for a trip; to put a smile on the children's faces, and to give them an experience they have never encountered in their lives.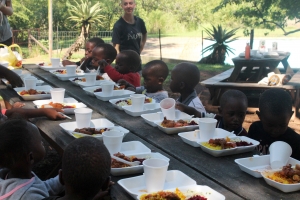 If you have never witnessed a genuine smile from a genuinely happy child, one should see their faces glow when they are taken to a specific nature reserve where they get to see wildlife in its physical state. It is plain to see that these kids get to be themselves on this day. They get to forget about all the worries, the unfortunate situations they face each and every day and indulge in a joyful moment of bliss.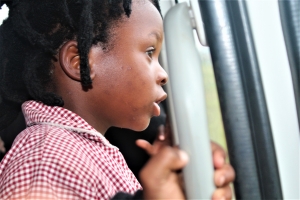 Many thanks to Responsible Travel for making the trip for a trip experience come to life for these children. Every time a person books a trip with Responsible Travel, 1% of the earnings are donated to the Neighborhood Care Points (NCPs) supported by All Out Africa. These trips seek to bring hope to despaired children, and this gives them more reason to smile.
Written by Desmond Mlambo and Phiwukuthula Mamba (Marketing Interns 2019)
https://alloutafrica.com/wp-content/uploads/2019/04/IMG_8377.jpg
1728
2592
aoa
/wp-content/uploads/2015/09/All-Out-logo_transparent_2.png
aoa
2019-04-24 14:11:24
2019-04-24 14:11:24
Trip for a trip with the NCP children