Trekking from point A to point B
Trekking from point A to point B might be a hassle at first but with patience and being present, any hiking trail becomes a walk in the park. I have learnt to be present, observing the sights around me and connecting with nature. To me, hiking is much more than an outdoor activity. It is a philosophy and medicine for the body and most of all for the soul. When I go hiking I feel as if I am making a journey inside myself and all my senses become so acute. Hiking has become an escape to me by getting away and thinking of nothing but the walk, the trail and nature.
My last hike has to be my favourite so far. I recently hiked Sheba's breast mountain and from a certain point, the mountain peak looks like a woman's breast. The hiking trail starts at Lidwala Lodge, It took me about an hour to reach the top and about 45 minutes to go down.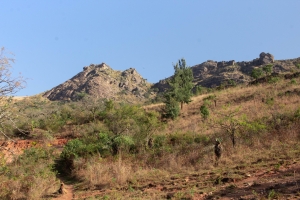 I had a goal and the initial goal was to hike and plant my Wild Mango tree (Umbubuli in Siswati) at the base. The wild mango tree is also known by its scientific name, Mangifera indica, it is also home to monkeys, birds and bats.   
As I trailed up, my muscles were screaming for mercy and my toes rubbing in my hiking shoes, I sought for shade and I leaned against a rugged bark asking myself the question: is it worth it? Sometimes the pain we endure when hiking dissuade us but the rewards of hiking are too great.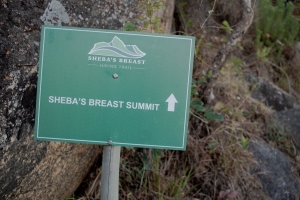 Guess what!!! I made it to the top and I must say Sheba's breast mountain has one the most of the beautiful views in the Kingdom of Eswatini. I think I was up there for a good 30 minutes until I hiked down to the mountain base to plant my tree, I just wanted to be fully immersed in the nature surrounding me.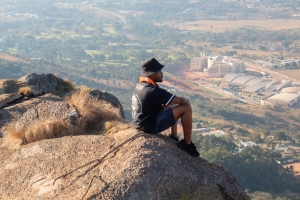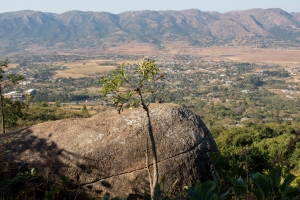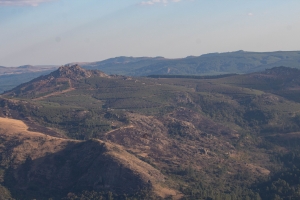 When I finally reached the mountain base I planted the tree, it is incredible how vital trees are. As the biggest plants on the planet, they give us oxygen, store carbon, stabilize the soil and give life to the world's wildlife. Next time you think about going on a hike or visit any eco-tourism business think about the environment and be responsible.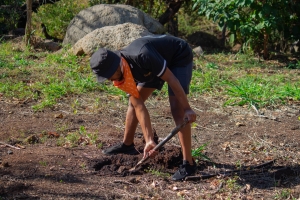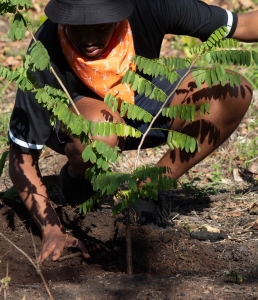 If you want to know about more about your favourite Eswatini based Eco-tourism and Conservation areas visit www.izele.org
Written by Simise Masilela, Marketing Assistant and Team Leader
https://alloutafrica.com/wp-content/uploads/2020/07/IMG_2020-3-scaled.jpg
1707
2560
aoa
/wp-content/uploads/2015/09/All-Out-logo_transparent_2.png
aoa
2020-07-13 23:24:02
2020-07-14 00:53:05
Trekking from point A to point B