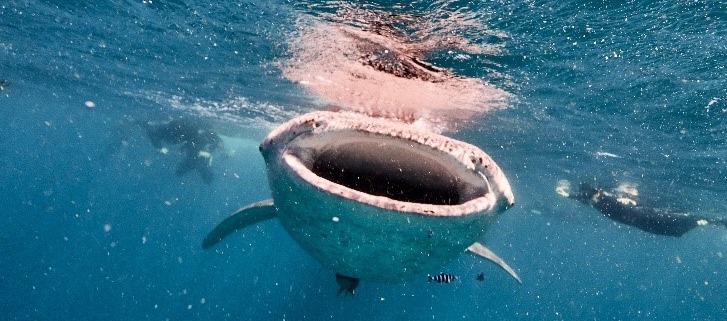 The Journey to a Masters Degree
After diving for the first time in 2012, my whole future pivoted towards marine biology. I was in my first year of an ecology and conservation bachelor's degree at the time when I completed both the Open Water and Advanced. Upon returning to university I changed my degree to Marine Biology. To say I was hooked to the underwater world is an understatement. After completing the bachelor's degree I fulfilled a few of my other dreams, such as a ski season in Canada and completing an Iron man triathlon. After these things, I was ready to get re-submerged in the world of marine biology – I emailed a dive center in Tofo, Mozambique, and enrolled into a 3-month Dive master internship. I had heard that there was a lot of active research conducted in Tofo, and with a view to find a master's degree topic, I got to work with meeting everyone I could. It was then that I met Katie, the marine research director of All Out Africa. Katie quickly became and continues to be an invaluable source of knowledge and help. I was also lucky enough to be offered a job at a dive center, allowing me to stay in Tofo. After some deliberation stingrays became the family of interest as, despite a global distribution, so very little is known about our pancake-fish friends.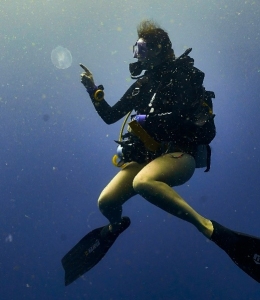 Being able to stay in Mozambique while I complete my research is a privilege. With every dive I learn more and more about not just stingrays, but all the incredible creatures the ocean holds.
Written By Jenny Keeping 
Click here if you would like to know more about our Marine Research Project, or our Dive Master Training Project.
https://alloutafrica.com/wp-content/uploads/2019/02/qqqq.jpg
424
727
aoa
/wp-content/uploads/2015/09/All-Out-logo_transparent_2.png
aoa
2019-03-07 11:08:08
2019-02-19 11:41:48
The Journey to a Masters Degree