"Treat people as if they were what they ought to be, and you will help them to become what they    are capable of becoming" Goethe. The homework club is an initiative that All Out Africa set up help out the less underprivileged primary school learners. It is basically a free volunteer based service, providing academic assistance to students in need. As a tertiary student myself, I have gone through primary and high school level of education and this initiative is a first of its kind. Generally , we are used to extra lessons at our schools, sadly, are at a fee. The homework club takes place 3 days in a week (Tuesday to Thursday), in three different places. These places are Ezulwini, Mlindazwe and Lobamba. The sessions take about  2 hours to run each day.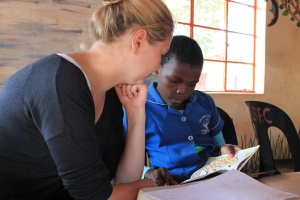 The informal study group initiative conducted by All Out Africa has been beneficial to the students since 2015. This may include creating a great platform of dynamic learning and more importantly, sharing and helping one another. Basically, it is a two way communication platform in such a way that the learner receives help from the tutor (volunteer). Also the tutor gets the opportunity to engage more with the learner (student), as this is in most cases a one on one session. Interestingly, the homework club  does not only focus on just helping the students with their homework. It creates a platform for the learners to make friends and also learn to work together as a group.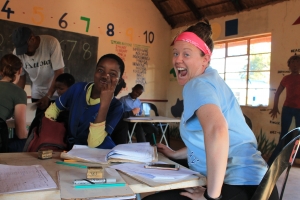 A Big thank you to our dedicated team of volunteers, student and All Out Africa staff members in coordinating such a worthwhile after school activity. This has been a eye opening experience for me and a lesson learnt. It shows that we should all strive to ensure that students and learners do not struggle with their fundamental education, which include difficult subjects or topics. Those that struggle with their subjects, a pathway should be created and a responsibility for us to explain in ways they will understand.
Written by Nokwetsemba Penelope Lukhele (Marketing Intern 2019)
https://alloutafrica.com/wp-content/uploads/2019/03/IMG_1129.jpg
1728
2592
aoa
/wp-content/uploads/2015/09/All-Out-logo_transparent_2.png
aoa
2019-03-08 14:19:30
2019-03-04 15:01:20
The Homework Club