My Day at All Out Africa was arguably the most wholesome days I have had in 2019 so far. With the welcoming and warm emails of Tjengisa, I was comfortable with the hospitality that was at All Out Africa Offices. However, I was overwhelmed by the spirit of the staff at All Out they treated me as if I was a diplomat or something. I was at their offices bright and early Wednesday Morning, coming in before some of the staff. As they came in I was greeted with a smile and hug by one of the interns Penny which removed any thoughts of worry in my head about how people would react to finding a stranger sitting in the reception area.
I then further was greeted by Eunice who clearly broke down exactly what All Out Africa did and what I would be doing today, which then sub-consciously persuaded me into participating in the homework club which was one of the highlights of the day. As the day started and we went to the NCP past Elangeni, my heart was filled when picking up the children to take them to the pre-school. Each and every one of their faces lit up when they saw the All Out Africa kombi stopping to let them in. I was then re-assured that I was going to a place, I was participating in something that brought joy to other people's lives.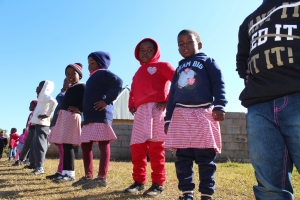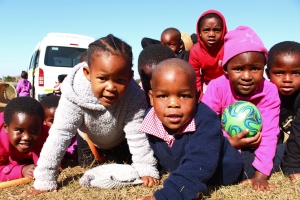 Within the pre-school I was pleasantly overwhelmed by the welcoming spirit of the children and the class teacher, I even ended up reading the story of the day, which filled my heart. I was also able to find put particularly for my research about the more logistical side of this heaven-sent organisation.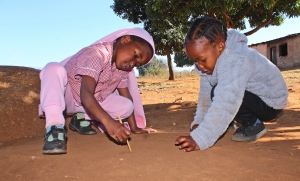 I then took a quick lunch break at Gables and headed back to the offices for homework club, on the ride there I sat in the front seat and Mr Tjengisa further debriefed me on the logistics of the Homework club and how they run it, giving me a context of where we were going and what we are doing, which really helps in mentally preparing myself. At the homework club, I was lucky to be given the most outspoken fun loving child of the group, Bongekile Matisa. She was able to show me the importance of homework club and the impact it has on the people of my country.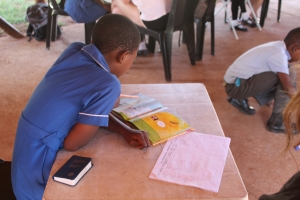 I would like to praise the work that All Out Africa does especially in my community and the welcoming spirit which they have. The team is honestly fantastic and I was overjoyed to know that there was such great service in my country. A highlight of my 2019, I look forward to working with you, volunteering or even helping in any way I can with All Out Africa.
Written by Phumelele Mncina (Waterford KaMhlaba International School student)
https://alloutafrica.com/wp-content/uploads/2019/03/edit-2.jpg
1664
2592
aoa
/wp-content/uploads/2015/09/All-Out-logo_transparent_2.png
aoa
2019-04-05 09:09:50
2019-03-29 09:50:02
My Reflection Of My Day at All Out Africa