Where are you from?
I am from India
What project did you sign up for?
Build a future (Eswatini)
What do you do for a living?
I just graduated high school and I'm currently on a gap year before I head to university
What does volunteering mean to you?
Volunteering to me means taking out the time to help a community that deserves support but doesn't necessarily have access to a lot of it. Any form of help that contributes to improving people's quality of life is always appreciated and volunteering provides an organized and thus effective way of accomplishing this. I believe it's important to bear in mind that the impact of the help given doesn't always have to manifest immediately, but contributing to a bigger cause by taking those small steps is what matters. Volunteering abroad also often encompasses travelling, which is an integral part of learning too – through travelling, it is possible to find out more about the community you're volunteering in and as a result, you may find it easier to cater to the needs of the community and be a more effective volunteer.
During my time on the building project, we started to build a new Neighborhood Carepoint, a pre-school care centre, where kids learn the basics such as the English alphabet. All out Africa has seven NCPs, and the eighth one coming up would serve as an opportunity for more kids to join and spend their early years in an organized centre that aims to nurture them not only intellectually but emotionally too.
Stepping out of your comfort to volunteer abroad could be quite daunting, but once you do it, you will fall in love merely with how much you get to learn from your experiences and the people you meet, like-minded or otherwise!
Reason for choosing All Out Africa?
All out Africa seemed to have a wide range of projects in countries across southern Africa that encompassed quality travelling into your itinerary, without compromising on your time dedicated to volunteering! Volunteers are fully immersed and involved in their projects, making their efforts effective and widely appreciated by the communities that receive help.
Your experience as a volunteer, did it had any positive impact in your life?
My experience as a volunteer changed my life, my whole perspective on life and taught me so much about the world and myself! I learnt so much about Swazi culture, one I had no clue about, but is, in fact, so rich with traditions and festivities, and I met the most amazing, like-minded people that I still talk to on a regular basis!  It was truly one of the best weeks of my life and I thank All Out Africa for making this experience so unique and unforgettable!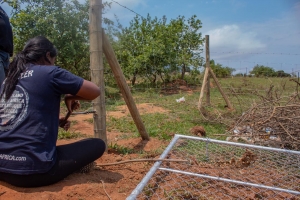 Click here if you would like to know more about our Build A Future
https://alloutafrica.com/wp-content/uploads/2019/03/IMG-20190316-WA0011.jpg
960
1280
aoa
/wp-content/uploads/2015/09/All-Out-logo_transparent_2.png
aoa
2019-03-21 14:34:49
2019-03-21 14:34:49
Meet The Volunteers- Shivani Ayyar