Meet The Volunteers- Liesbeth de Vink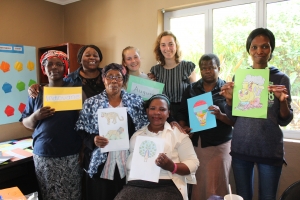 Where are you from?
Hi, I'm Liesbeth (in Africa better known as Lizzy) and I'm from the Netherlands.
What project did you sign up for?
I signed up for the childcare project to help at the NCPs (Neighborhood Care Points) in Eswatini. Because of school holidays, while I was there, I also joined both the projects Build a Future and Sports Development. This change of plan turned out perfectly because I loved doing all these different kind of activities, including the homework clubs in the afternoons. It gave me the possibility to experience and learn so much more.
What do you do for a living?
When I came to Eswatini I just graduated. Afterwards, I started working as a Consultant at Capgemini NL.
 What does volunteering mean to you?
To be honest, at first, I saw volunteering in Eswatini as a way to travel and discover another culture. It was also about helping people who need it of course, but the impact it had was so much bigger than I expected. Now I see that volunteering is about showing people that you care, spreading love and help them wherever you can. All Out Africa shared this quote from Dr Loretta Scott a while ago: "We can't help everyone, but… everyone can help someone". You won't change the world with your work as a volunteer, but you can change someone's world. Never underestimate what you can achieve by investing time in other communities and its people.
Reason for choosing All Out Africa?
I didn't really choose for All Out Africa since I booked at their Dutch partner organization and wasn't really aware of the local organization in Africa. But now I know All Out Africa, I can really recommend this organization! The staff there is so enthusiastic, sweet and helpful. They offer great activities and are doing a great job with their work.
Your experience as a volunteer, did it had any positive impact on your life?
My life has definitely changed for the better because volunteering is not only about helping others, but you also get so much in return! The society there (in my case mostly children) made me see what is important in life. My time as a volunteer gave me more self-confidence and helps me to put things in perspective and to find the positive in every situation. The children I met were so strong and gave me so much love in return, I will never forget that. But I guess it was the whole experience of volunteering, being in a completely different world for a while and meeting a lot of amazing people that had a huge impact on my life. I am so grateful that I got the opportunity to experience all of this, I really miss all of it!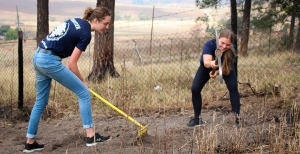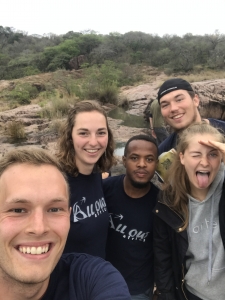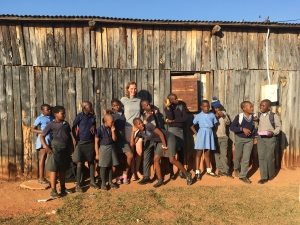 Click here if you would like to know more about our Childcare (Eswatini)
https://alloutafrica.com/wp-content/uploads/2019/05/Pictures-AOA-4.jpg
1728
2592
aoa
/wp-content/uploads/2015/09/All-Out-logo_transparent_2.png
aoa
2019-05-27 08:47:30
2019-05-27 08:47:30
Meet The Volunteers- Liesbeth de Vink