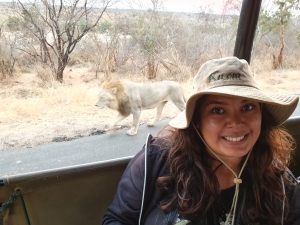 Where are you from?
Hi, there! My name is Daphne, I am 23 years old and from the Netherlands.
What project did you sign up for?
I signed up for the 6 week Kruger to Coast project and chose Childcare as my voluntary work. My role was to assist the NCP teacher, educate children between 3 to 5 years of age and concentrate on the language, motor, basic academic and social skills of a child in order to prepare them for primary school. In the afternoons, we had the Homework Clubs with older children, most of them are NCP graduates, from the ages of 12 to 17. We helped them with their homework and if they did not have any, we would played mind games.
What do you do for a living?
Actually, I obtained my Master of Science degree in Marketing Management the Friday before I started the program. At this moment, I am looking for a job.
What does volunteering mean to you?
In my opinion, volunteering means giving something back to a world where there cannot be enough help. In my case, this world was the local community of where my NCP was in. I managed to give something back to the local community in a sense that I helped the kids in writing and learning small English phrases. Afterwards, I never expected that volunteering would mean that much to me. It is impossible to describe the feeling you get when you manage to get a smile on the kids' faces, or when they – after a couple of times of trying – write a certain word correctly.
Reason for choosing All Out Africa?

I booked the Kruger to Coast program via an agency in the Netherlands and before the booking I did not know about All Out Africa. Afterwards, I can tell that All Out Africa is a very well organised and helpful organisation, with the most friendly staff. I could definitely recommend All Out Africa to anyone who wants to combine travel and volunteer work in the southern of Africa.
Your experience as a volunteer, did it had any positive impact on your life?
Definitely I started to appreciate the smaller things in life more than before my work as a volunteer. In the Netherlands, we take certain things for granted which are absolutely not naturally in Africa. Moreover, I loved the feeling of helping people which makes it absolutely positive that I want to be a volunteer again in the future.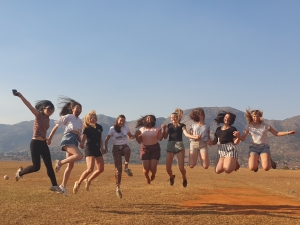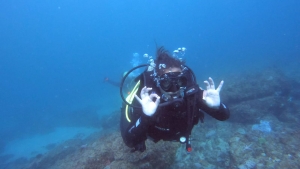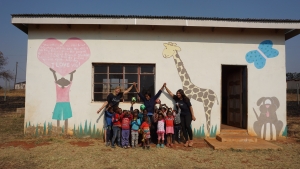 Click here if you would like to know more about our Childcare (Eswatini)
https://alloutafrica.com/wp-content/uploads/2019/08/DSC03187.jpg
3376
6000
aoa
/wp-content/uploads/2015/09/All-Out-logo_transparent_2.png
aoa
2019-08-26 07:51:01
2019-08-26 07:56:12
Meet The Volunteers- Daphne Van Velsen