Type "volunteer abroad" into google, and a million results pop up. How do you decide with so many different options to choose from? People volunteer abroad for so many different reasons, as a compulsory internship for school, or as a gap year from school all together. Some want to break out of their cubical, or just want to use their vacation time for a greater good. Whatever your motivation for wanting to volunteer, you are still faced with the hard reality of deciding how you are going to make your adventure a reality.
To make the process a little easier, we have thought about the most important things to consider: Where, When, What and Who.
WHERE
When you imagine your perfect destination, what is the scenery like? Are your toes in in the sand? Are you surrounded by mud and stick huts learning first hand about a rich and vibrant culture? Or are you on the edge of a bustling city, immersed in an urban lifestyle of graffiti and street food? When you are showing the pictures of your great adventure, what imagery would mean the most to you?

At All Out Africa we have 3 main destinations for volunteers to experience. If you feel more comfortable in the water than on land, Mozambique is a great place for you to consider. You can learn to scuba dive and go on ocean safari's to snorkel with amazing mega fauna like the massive Whale Shark! Even if you don't want to get your toes wet, you can still enjoy the tropical paradise from shore with one of our social projects!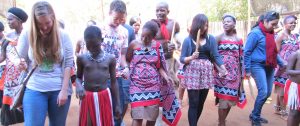 The Kingdom of Swaziland is beautiful in a different way. If you are looking to disconnect for a while and enjoy breathtaking mountain views and friendly people, this is your ideal destination. Swaziland is a small, peaceful monarchy, with so much packed into it's tiny borders it's truly unbelievable. If you want to hear the beat of African drums, see traditional song and dance, taste traditionally cooked meals and take hikes with rewarding 360 degree views- this is the spot for you! Don't worry though, although Swaziland is removed from the western world, you can still find the modern amenities you need to survive, like running water, name brands in the shops and even wifi!

For a location with an urban twist, South Africa has the bustle you crave. Our projects on the outskirts of Cape Town an area called Hout Bay. Although this area is only 20 minutes from the city centre, it has it's own special kind of vibe that's hard to resist. Maybe it's the busy fishing harbor, or the Sunday craft market that attracts thousands of tourist each weekend (and has amazing food to taste!), or maybe it's the friendly seals that pop out of the water to greet you as you walk by—but Hout Bay has something special. The townships in this area are where our volunteers work—you will never meet such a determined and colourful community of people! The best part is, you're a short bus ride or Uber (yes Uber!) away from the heart of the Mother City! There is so much to do in Cape Town, you will need a year!
If you can't decide we also offer combination tours, which offer you a taste of each location combined into one nicely wrapped package!
WHEN
How much time do you want to spend abroad? The answer is never long enough! Most of our volunteers join us for an average of 4 weeks, depending on their project and available time. Four weeks is the perfect amount of time to let you get acclimated to you new destination, allow you time to explore, form friends with the community you are working in and with fellow volunteers. It also allows you to take some tours! You only get so many opportunities for adventure in one life time, so I say, if you're going, do it right!
Our programs all begin on the first Monday of the each month (with the exception of December when we are closed for the holidays). Your first week as a volunteer you will be picked up from the airport on Monday, and then prepare for your orientation on Tuesday where you will learn everything you need to know about where you are and what you will be doing. By Wednesday you are ready to start your project of choice, whether that is building classrooms, teaching kids a new game or preparing lessons with our preschool teachers. By Friday you are well into the swing of things at your project and have already made great lifelong friends. The first weekend is all yours to explore, or go on a mini adventure like zip lining! Going into the second week you are full of enthusiasm as you continue working on your project. Week number three you confident and are getting around on your own. You have probably already made local friends, have favourite hang-outs and can't imagine life before you got on the plane. The last week is always full of tears, as our volunteers get ready to return home- life will never be the same (and that's how we like it!)
Another thing to keep in mind when you thinking about booking your trip is public holidays, school breaks or seasonal migrations (if your interested in the wildlife side of adventure). You can always find this information online, or you can ask your booking agent for more information on the timeframe your considering. You don't want to come to see the great Humpback Whale migration in November if it starts in July!
WHAT
You've looked at your calendar and have a rough idea of when you can go, and you know what you want to get out the destination you have chosen… now WHAT is it that you want to do? For most of our projects you don't need any kind of experience or prerequisites, we just insist that you are ready to learn as much as you can teach! If you can check that box, then think about what would make you happiest to contribute to each day.

Many of our programs involve working with children. We start at a preschool level to give children an early start. Volunteers can help in the classroom, or on the sports field. It is a lot of fun to see these kids grow, learn, develop and even dance!

If kids aren't your cup of tea, then you can build! Our building volunteers love this project because you are really able to SEE your accomplishment at the end of your adventure. Building projects could be a new classroom, kitchen, fencing project or even a community garden. Don't be afraid to get your hands dirty on this one!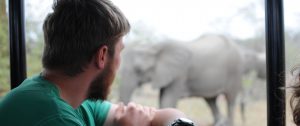 Would you rather hang around with four-legged creatures… or perhaps fins? We have some amazing wildlife conservation projects for land and water. These projects are great for volunteers who want to gain hands-on experience, or just learn about a new area of interest.
If you would rather put your expertise into a specific area I haven't yet mentioned, we can talk about an internship! You don't have to be in college anymore to participate in a worthwhile internship. If you have years of expertise, or are studying a specific area that you want more experience with, our internships are a great way to pass your knowledge on in a sustainable way. This is a rewarding way to directly give back and really design your perfect volunteer adventure (not to mention it looks great on a CV!).
WHO
You have googled. You have asked around… maybe even scrolled through a few social media pages, which have all left you more confused than before! How do you pick the perfect volunteer organization?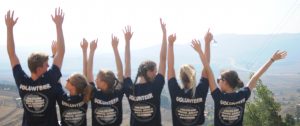 Now, we are a little bias, but we think our volunteers can speak for us. This year our project exit surveys showed that 100% of our volunteers would recommend us to a friend (not to brag). The best part about All Out Africa, is that we have developed a sustainable plan for each one of our projects and have hired qualified staff to further develop, analyze and boost our outcomes to ensure everything YOU do, impacts the larger picture.
Our team is available 24/7 to support our volunteers, because we know without your support we could not make the impact that we have and will have in the future. At All Out Africa, we think the proof is in the pudding, as they say… and if you want some further motivation feel free to ask us—our team is happy to answer any questions you may have! The adventure starts now, so what are you waiting for! Come join us for adventures that change lives!
https://alloutafrica.com/wp-content/uploads/2017/08/AOA_webheaders38.jpg
2625
6250
aoa
/wp-content/uploads/2015/09/All-Out-logo_transparent_2.png
aoa
2017-08-29 09:16:59
2017-08-29 09:16:59
How to find the perfect volunteer adventure!