Cyclone Idai hits parts of Mozambique (Beira)
Cyclone Idai is now recorded as the worst weather-based event to ever occur in the southern hemisphere.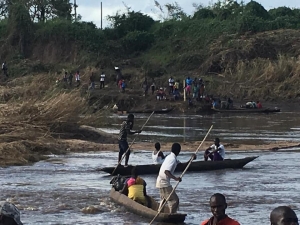 On 15th March 2019, Cyclone Idai made landfall in central Mozambique with its epicentre close to the 4th largest city of Beira.  The slow-moving cyclone continued across the country and into Zimbabwe dumping a catastrophic amount of rain across a large area of Mozambique, Zimbabwe and Malawi.
As further upstream Zimbabwe was forced to open dams full of water, Mozambique suffered further flooding. While this disaster was a long way from our Marine Research Centre based in Tofo, Inhambane Province (similar distance as Berlin is from London) and all is good here, we have obviously been engaged in helping our neighbours in central Mozambique as much as we can.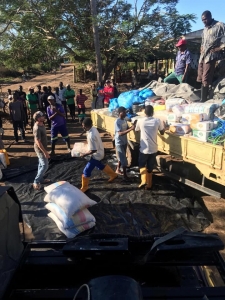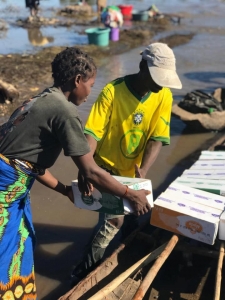 We have gathered donated items and united with coordinated aid efforts to have the greatest positive impact and reach the people who need help the most.  With many areas cut off for days we split donations and sent some via container ship from Maputo into Beira port, and others we sent via land convoy to the southern-most extremity of the flooded region of Buzi Province.  These donations have all now been gratefully received by people who need them.  And we continue to work.  Collecting more donations of items with a special need for:
Water purification treatment
Medical supplies (antibiotic and antiseptics)
Rehydration treatment
Food/water
Solar/wind-up devices (torches, charging devices)
Please help us if you can.  While Tofo continues to be a paradise location filled with wildlife and happy people, we need to continue coming together and working to help those in the central Mozambique provinces who were not so fortunate. We will continue working, researching and helping. Join us.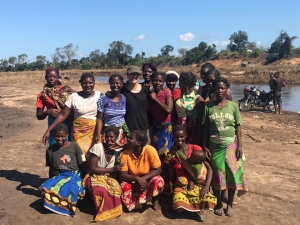 Below is the link to our Tofo Community Coordinated Aid Effort in the wake of Cyclone Idai: https://web.facebook.com/Tofo-aid-for-Cyclone-Idai-520936911768808/
https://alloutafrica.com/wp-content/uploads/2019/03/55441235_520942931768206_4188710097154736128_n.jpg
720
960
aoa
/wp-content/uploads/2015/09/All-Out-logo_transparent_2.png
aoa
2019-03-27 11:11:36
2019-03-27 14:15:10
Cyclone Idai hits parts of Mozambique (Beira)